Mad Madge
and her blazing world
Counter-Balance theatre - xMPL | 2018
Director: Annie Loui
Projection Designer: Hannah Tran
Scenic Designer: Hannah Tran
Lighting Designer: Jake Brinkman
Costume Designer: Jojo Siu
Sound Designer: Mark Caspary and Benjamin Elliot
Stage Manager: Jessica Keasberry
This was my projection and scenic design for a new, devised piece about Margaret Cavendish entitled, Mad Madge and Her Blazing World. We soon discover that Margaret is painfully shy, and keeps her ideas and opinions to herself. Throughout the play, she becomes more and more bold. In the second act, Margaret finally publishes her book, and we are taken into the "Blazing World" where we get to explore Margaret's ideas.
This was a heavy movement piece, so the set was 5 chairs with a period silhouette that were used in creative ways to change the setting. For my projection design, I followed Margaret's emotional journey. In act 1 before we see her book, my projections were mostly text on the wall to help address a change in location and projections were reserved for very special moments. I wanted to start off the show as being more geometrical and include more clean line work to reflect Margaret's reservedness. However, when we get to the "Blazing World," there is an explosion of color and shapes to reflect the vividness of Margaret's mind.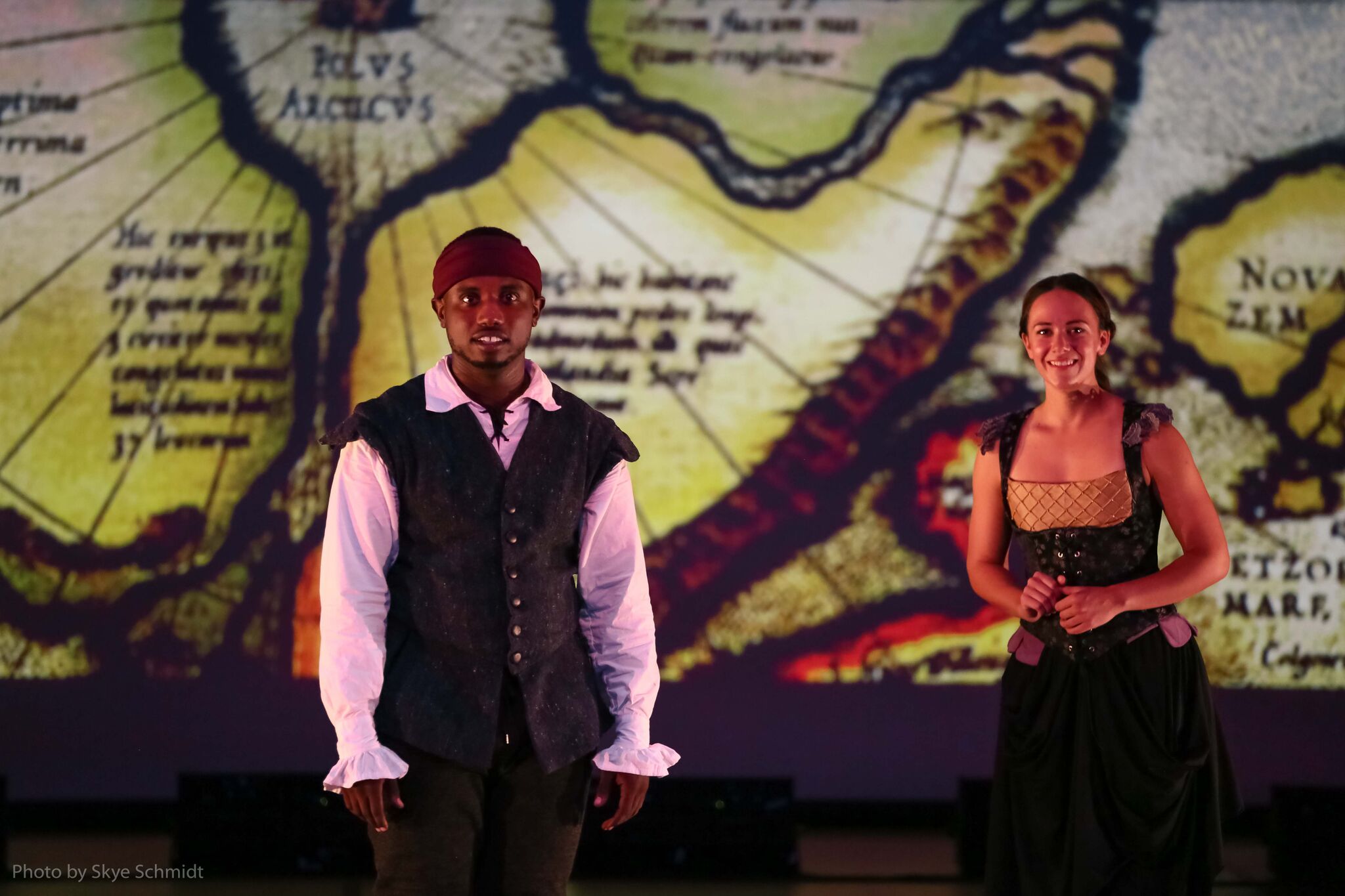 The promotional poster I created for the show was also used on the program.